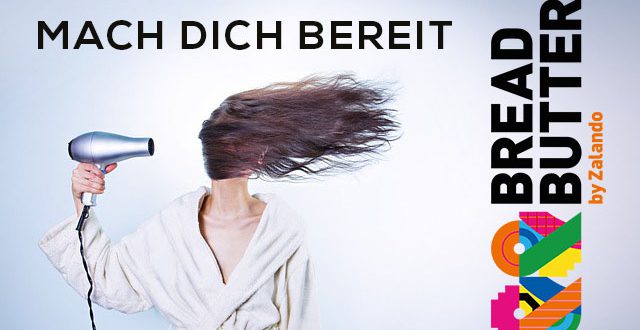 Bread & Butter 2016 – Fashion for Every Taste
Bread for Interested in Fashion
The first days of autumn bring colorful event for all fashion lovers. 2-4 September 2016 in Berlin will take place fashion fair "Bread & Butter". Organizer of the event is online fashion retailer Zalando. "Bread & Butter" 2016 will be held not in the framework of the Berlin Fashion Week, but as a public fashion event for all fashion fans.
Dish of many ingredients
Fashion fairs are daily bread for interested in fashion, but with butter bread tastes better. "Bread & Butter" is also a dish of many ingredients. The themes of the exhibition are fashion innovation, fashion and entertainment and the digital future of fashion. Exhibitions, interactive fashion shows and the conference with bloggers and fashion experts – all this is waiting for you in the context of the exhibition.
"Bread & Butter Now"
Is the motto of the fashion fair 2016. Visitors to the "Bread & Butter" can really get everything at once. In Arena Berlin, where the exhibition will take place, you can not only entertain yourself and get information about the fashion, but also buy all products. So, Bon appetit, enjoy "Bread & Butter" 2016!
Daily bread for the guests of the capital
For the guests of the capital affordable and comfortable accommodation is just as important as bread! Hotel Garni an der Weide invites you in Berlin-Mahlsdorf, the best place for quiet rest after an eventful day at the fashion event. Arena Berlin you can reach from here in 30 minutes by car. Our single rooms, double rooms and apartments are fashionable and elegant. And in the breakfast buffet you will find not only bread and butter!
Hotel Garni an der Weide is waiting for you!